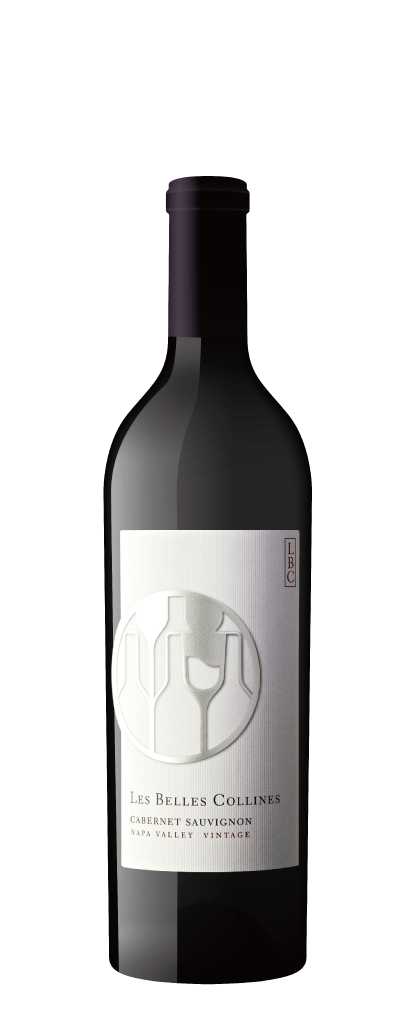 The Wine

Our Cabernet Sauvignon was sourced from vineyards in Rutherford and St. Helena, and make up the foundation of Les Sommets. The Rutherford area is sited on soils from three alluvial fans that are primarily gravelly, sandy, and loamy, and brings the classic "Rutherford Dust" flavor to the wine. The St. Helena vineyard is sited on sedimentary, gravel-clay soil that is also ideal for Cabernet Sauvignon. We used a combination of clones 4 and 337. Our Petit Verdot is also grown in St. Helena, where the warmer, up-valley climate allows the varietal to reach full maturity. We actively engage in canopy management to encourage even growth and drop fruit 3-4 times through season to concentrate flavors. Our grapes were hand- harvested at night and packed in small bins to minimize damage to the fruit. We yielded an average of 4 tons of fruit per acre.

Once harvested our grapes were destemmed, hand-sorted, and lightly crushed into temperature-controlled stainless steel tanks. Each lot was vinified separately in order to preserve varietal characteristics. After an eighteen to twenty-four day fermentation and maceration with remontage, the free run wine was pumped off the tank and into barrels. The remaining skins and solids were gently pressed to extract the press wine, which was stored in separate barrels. Each lot was aged separately for twenty to twenty-four months in 100% new French oak. We used a combination of medium and medium-plus toast barrels from Taransaud, Francois Fréres, and Dargaud & Jaeglé. The wine was then blended in neutral tanks to allow flavors to integrate prior to bottling.
 The Grapes

Cabernet Sauvignon, Merlot, Petit Verdot, Malbec
 Tasting Notes

This wine exhibits a dark garnet color with lively blue-pink edges.  The wine has a perfumed nose of violets, blackberries, and blueberries underscored by elegant minerality, toast, and cedar.  The wine is deftly balanced, with medium body, fine velvety tannins, and a complex lingering finish.
 Rating
2017:Wine Enthusiast 93
2016:Wine Enthusiast 94
2015:Wine Enthusiast 93
2014:Wine Enthusiast 91
2013:Wine Enthusiast 92 / James Suckling 92
2012:Wine Enthusiast 93 (Cellar Selection)
2011:Wine Enthusiast 88
2010:Wine Enthusiast 91 / James Suckling 93 / Vinous 90
2009:Wine Enthusiast 93
 For the Trade

Thank you for your interest in Les Belles Collines.  If you do not find what you are looking for below, please contact us at info@lesbellescollines.com.